Blackwork Collection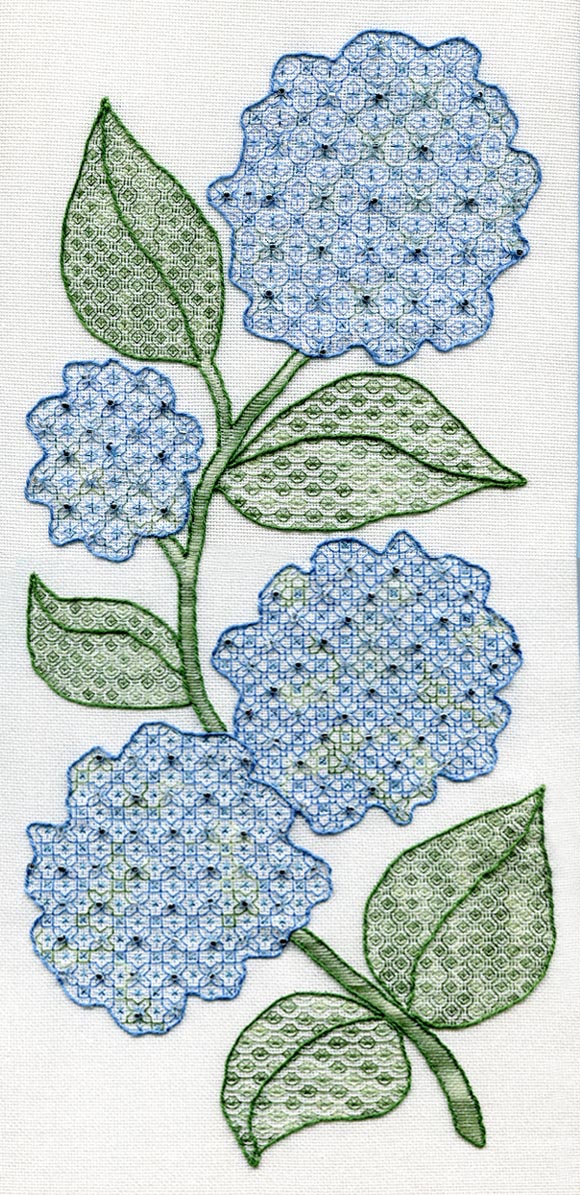 Blackwork Hydrangeas
6.5" x 14.5" on 25 ct. antique white
Lugana evenweave fabric
Pattern: $18.00 (incl. bead pack)
Threads Used :
Waterlilies 229 "Oasis" with DMC #5 334, 987
and Splendor S967, ThreadworX
Overdyed Floss 10471, and Kreinik
blending filament 014HL.
Pattern also has the option of adding
center circles in each flower, so they can
represent roses, sunflowers, or peonies -
which expands the color choices for this piece.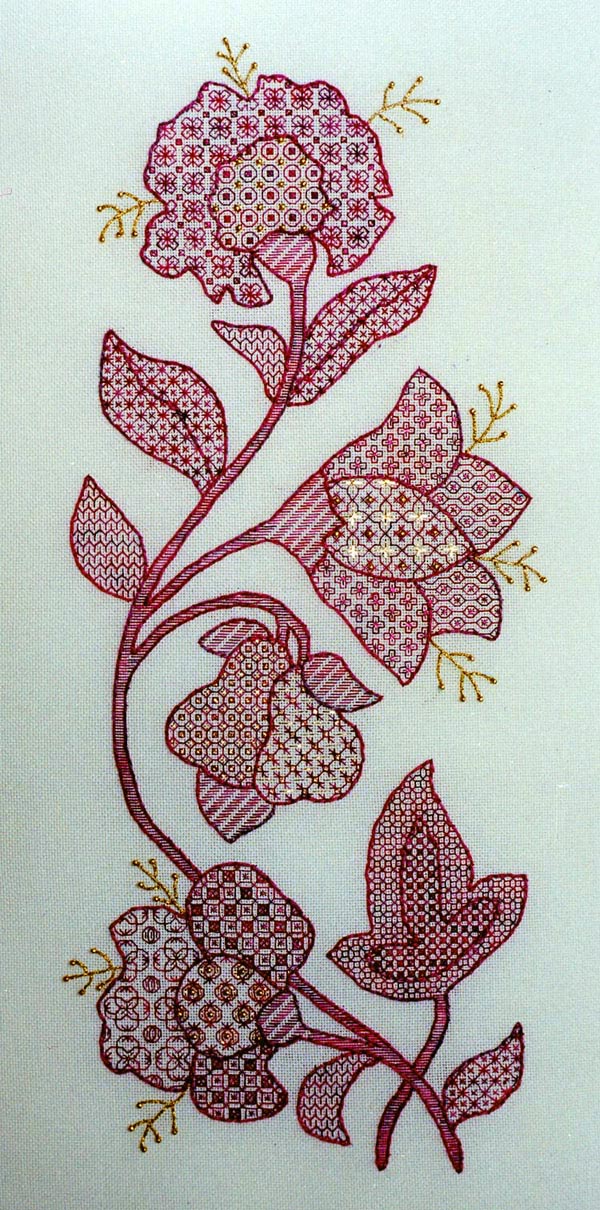 Jacobean Flowers
7" x 16.5" design on
13"x 22" 28 ct white Lugana fabric

Pattern: $12.00
Threads Used:a variegated stranded floss or silk
like ThreadworX Overdyed Floss or Caron Waterlilies,
in any medium-hued color you like... then get a #5 pearl cotton
and a Kreinik Blending Filament to match

(pearl cotton can be variegated or not).
Also uses Kreinik #16 Braid 002 (gold) with
Kreinik Blending Filament 002HL, Kreinik Japan Thread 002J
and Mill Hill Glass Beads 0557.
Also needs a Dritz-B-Gone pen (air-soluable pen)